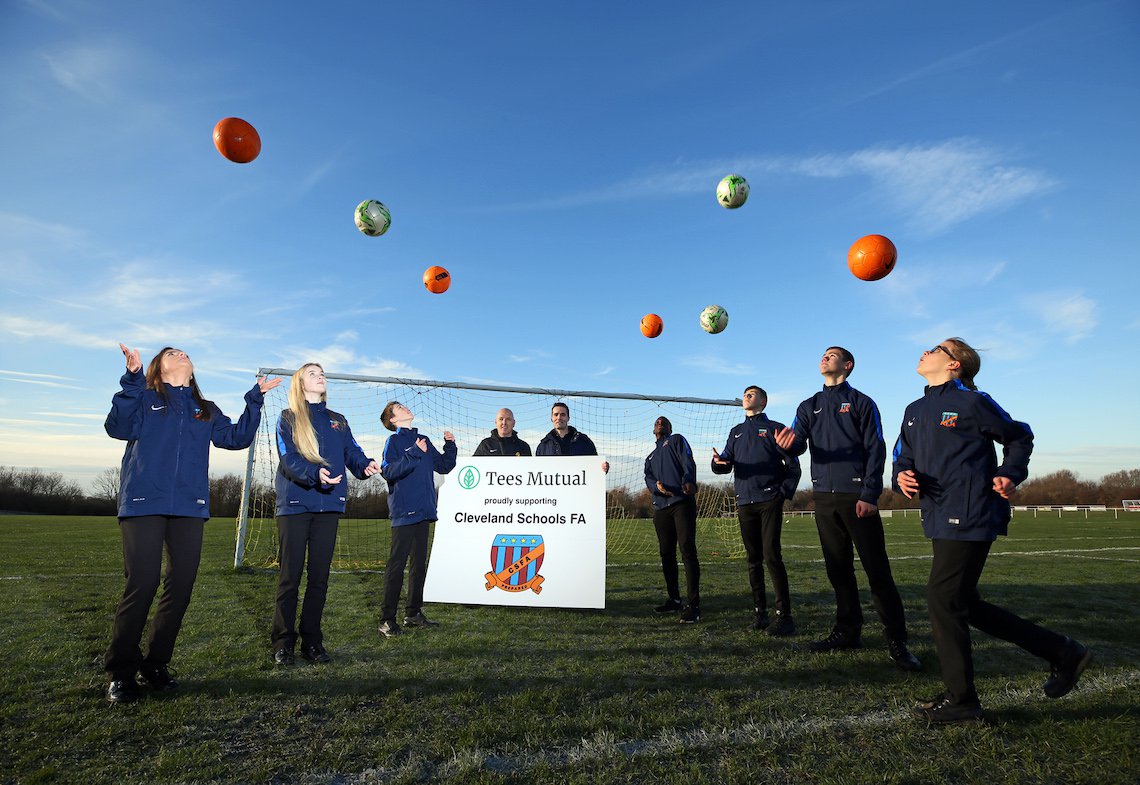 Schools' Football Is Perfect Match For New Tees Mutual Fund
Tees Mutual's Community Fund will award donations, usually up to a maximum of £500, to give a helping hand to groups as diverse as youth theatres and dance troupes and from self-help organisations and bereavement services.
To launch the fund it has given special one-off sponsorship worth £700 to Cleveland Schools Football Association (CSFA), which faced the possibility of reducing the number of elite teams it runs after having its funding slashed.
CSFA was formed in 1974 and covers the Middlesbrough, Stockton, Hartlepool and Redcar and Cleveland areas. Tees Mutual goes back considerably longer, being formed in the 1890s to help ironstone workers save for their funerals.
"Just like Tees Mutual, Cleveland Schools FA has served the whole of Teesside for many years, so it's a perfect match for us to be associated with such a fantastic organisation," said Tees Mutual chair Mark Brooks.
"Our board were very impressed to hear that around 300 football teams are involved in their competitions and the way they help both boys and girls.
"We know that thousands of youngsters continue to benefit from the hard work of their volunteer organisers and when we heard about their financial difficulties, we were absolutely delighted to step in and help."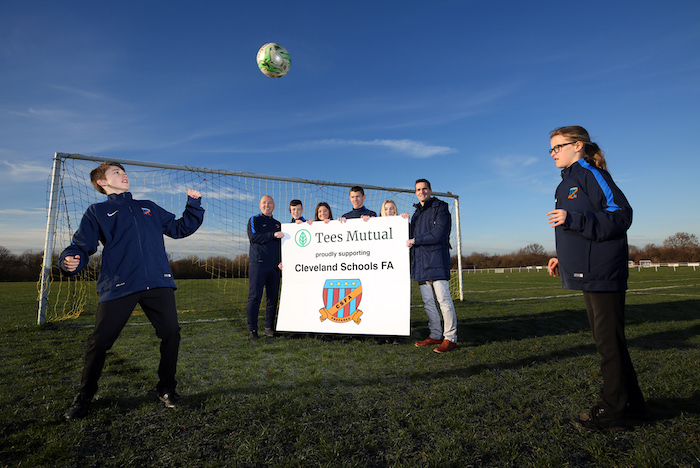 Simon Carey, who took over as CSFA secretary from the late schools' football legend Malcolm Danby MBE, said: "Having Tees Mutual as a sponsor is a perfect tie-in for us because it's a community-based society that has served generations of people from this area for so long.
"This money, and a further £1,000 we have been given by Tees Valley Community Fund, will hopefully help us continue to expand rather than having to consider reducing the number of teams we run."
In recent years CSFA has increased from running two to five county representative teams, including two new girls' teams, and it also puts on inter-district and inter-schools competitions for children aged from four to 19.
At least three players have come through the CSFA ranks and gone on to represent both Middlesbrough and England in Gary Pallister, Stuart Ripley and Stewart Downing. Current Boro teenagers Ste Walker and Sol Brynn are among its more recent alumni, while Lily Patrick was recently selected for England U15s.
Tees Mutual began life as the Trade Union Friendly Collecting Society and was later renamed the Kensington before adopting its present name in 2017. It is owned by its 8,000 members throughout the TS postcode area and provides funeral savings policies, savings plans and income protection.
The only restrictions on the Tees Mutual Community Fund are that donations must be for a specific named project rather than general running costs and must be open to evaluation afterwards. In addition, donations will not be given for religious or political purposes.
"We've always helped people out over the years, but this is a way of formalising what we do and making sure everyone has a fair chance," said Mr Brooks.
"We wanted to find new ways to support the community we have served for well over a century. We're particularly keen to hear from small groups that do good work day after day but who aren't necessarily in the public eye."
Applications should be sent to Tees Mutual Community Fund, 1-3 Kensington Road, Middlesbrough TS5 6AL.