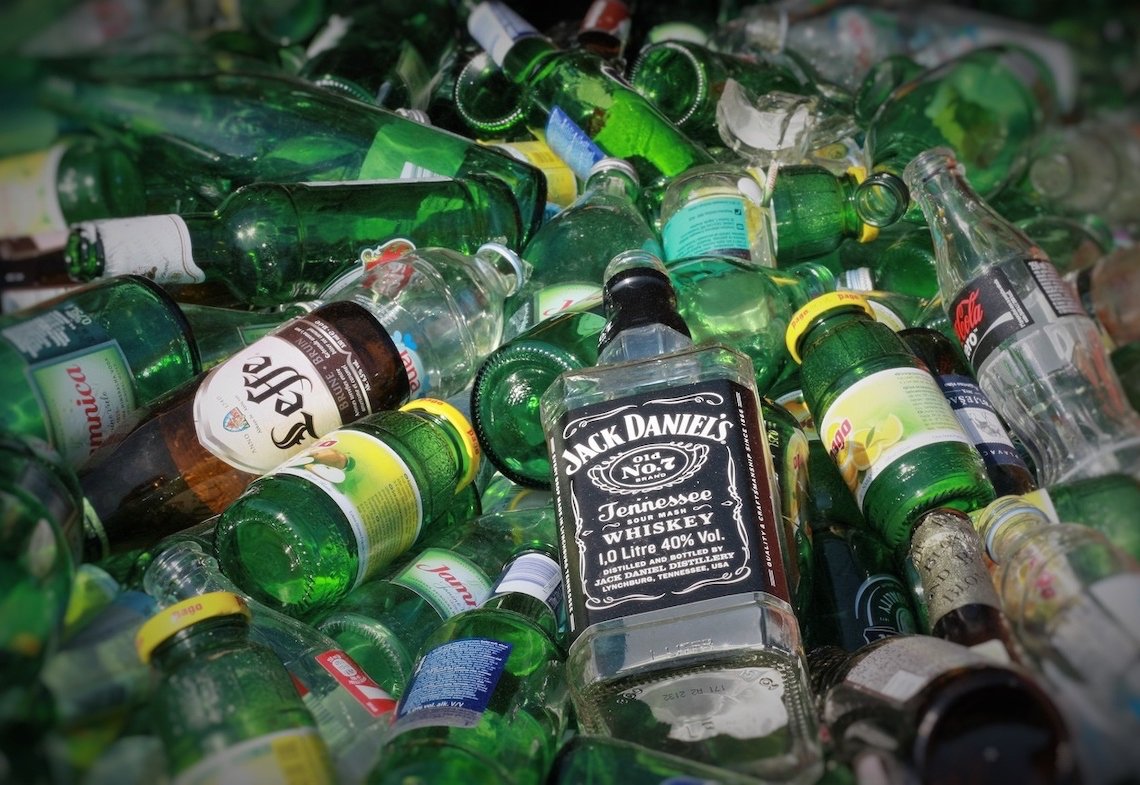 Recycling In Teesside: The Full Facts
We're all trying to do our bit for the environment by recycling more and more these days, but do really we know what we can and can't put in the regular collections from our council refuse teams?
And does it all have to be cleaned and flattened before it will be taken away?
Recycling can be a confusing business, with plenty of urban myths and scare stories flying around. So here's our exclusive guide to what local authorities across the Tees area say about recycling…
​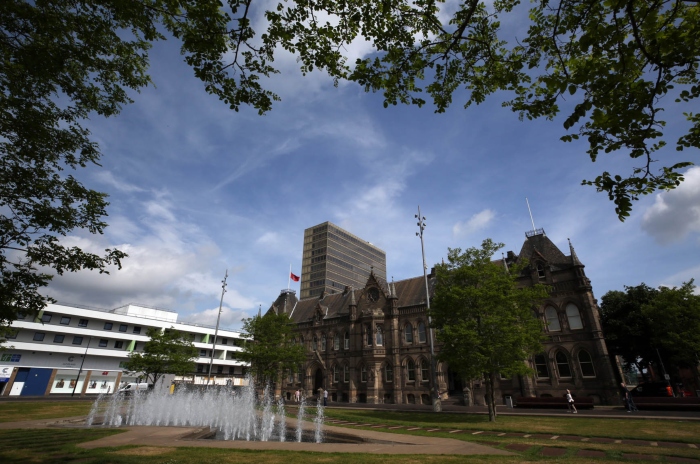 MIDDLESBROUGH
The amount of waste recycled by Middlesbrough Council rocketed from around 300 tonnes a month in June 2013 to around 1,000 tonnes a month five and a half years later in January 2019.
Residents can even win a £50 voucher if they follow the "golden rules" of recycling and are chosen as the town's top recyclers in a weekly competition.
Recycling is collected every two weeks, alternating with the collection of green waste in the spring and summer months, and should be at the kerbside – either in the special blue-lidded bin or clear plastic bags provided – by 7am on the correct day.
Middlesbrough and Stockton residents can use the Household Waste Recycling Centre on Haverton Hill Road, Stockton, to dispose of excess recycling waste. It's open from 8am to 7pm in the summer and 8am to 6pm in the winter.
Items should be loose, not in bags, rinsed clean and squashed flat. Excess items can be put in plastic bags or sacks (but not black bags) beside the bin.
What can I recycle in Middlesbrough?
WASTE YOU CAN RECYCLE IN MIDDLESBROUGH
Glass bottles and jars
Newspaper, magazines, paper, flat folded cardboard, brochures, promotional leaflets, directories
Soft drink, fruit juice, soup and other cartons – these should be squashed of folded flat
Steel and aluminium food and drink cans and tins – these should be rinsed and squashed if possible
Yoghurt pots, ice cream tubs, plastic drinks, shampoo, washing up liquid, bleach and milk bottles (rinsed and squashed)
WASTE YOU CAN'T RECYCLE IN MIDDLESBROUGH
Broken glass, Pyrex cookware, bulbs, mirrors
Polystyrene foam packaging, used kitchen paper, wipes and nappies
Takeaway containers including pizza boxes or any takeaway food containers
Polystyrene and foam packaging
Metal objects other than those named above
Rigid plastic (eg toys and beakers) Clingfilm, plastic bags
Click here for full details of the council's recycling and refuse services.
STOCKTON
Again, the council collects every two weeks and asks residents to have their recycling out by 7am on collection day and take them back as soon as they are empty.
The council now supplies residents with white hessian sacks for plastic, cans and cardboard.
What can I recycle in Stockton?
WASTE YOU CAN RECYCLE IN STOCKTON
Clear, green and brown glass bottles and jars
Batteries in a separate, clear bag
Any plastic bottles (including milk, soft drinks, cooking oil, washing up, laundry liquids, shampoo and toiletries)
Yoghurt pots and spread tubs (cleaned out)
Drink cartons (such as those made by Tetra-Pak)
Pot Noodle containers
Plant pots
Breakfast cereal boxes
Cards (including glittery cards)
All brown cardboard (eg toilet rolls and kitchen roll tubes)
Cardboard boxes and shoe boxes, Pringles boxes, cardboard egg boxes and clean frozen food boxes

Aluminium and steel tins and cans
Aluminium foil
Fully extinguished aerosols
Newer bags have a section for paper at the front that can be filled with…
Paper
Newspapers
Magazines
Catalogues
Directories
Promotional leaflets
Envelopes
WASTE YOU CAN'T RECYCLE IN STOCKTON
Hard plastic (eg toys and pens)
Plastic contaminated with food
Black bags and carriers
Crisp bags
Microwave meal and plastic meat trays
Toothpaste tubes

Pizza boxes, cardboard contaminated by food, polystyrene (including egg boxes)

Extra bags can be collected from Customer Services Centres in Stockton Central, Thornaby Pavilion Library and Billingham Town Centre libraries.
Homes are also given blue boxes to store glass and batteries to be recycled.
Click here for full details of the council's recycling and refuse services.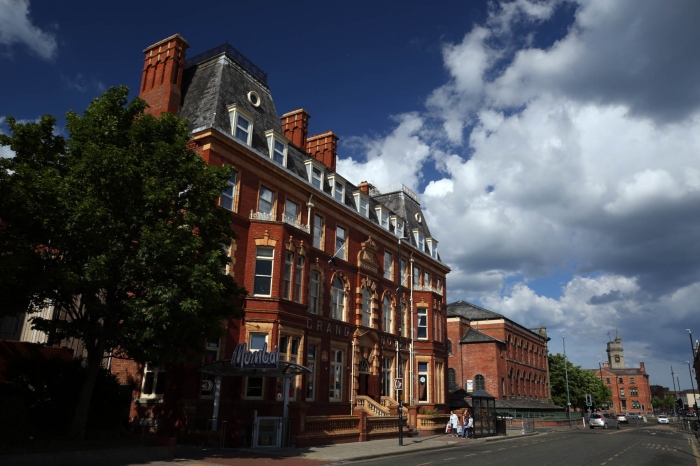 HARTLEPOOL
Grey bins are provided for recycling.
What can I recycle in Hartlepool?
No list of allowed and not allowed items is provided, but there's an online tool that allows you to check anything you're not sure about here…
recycling.hartlepool.gov.uk/list/
Click here for full details of the council's recycling and refuse services.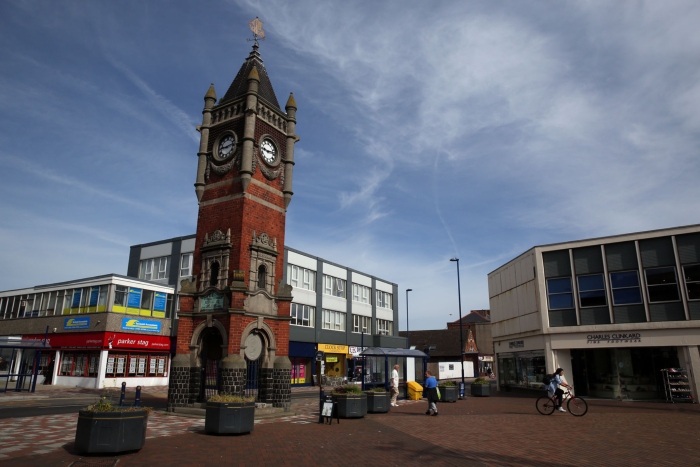 REDCAR & CLEVELAND
The authority spends £2.6m per year on waste disposal every year, enough to cover about 19 miles of its highways.
In a single year, it collected about 2,900 tonnes of paper and 963 tonnes of plastic.
What can I recycle in Redcar & Cleveland?
WASTE YOU CAN RECYCLE IN REDCAR & CLEVELAND
Residents are given blue recycling bins to be filled with cans, tins, empty aerosol dispensers, glass bottles and jars, white, grey and brown cardboard, plastic bottles and yoghurt pots.
There is also a paper caddy for newspapers, magazines, phone directories, softback books and other paper.

If you have too much recycling, extra items can be placed in clear plastic bags and left beside your bin.
WASTE YOU CAN'T RECYCLE IN REDCAR & CLEVELAND
The council says the following items can contaminate loads and cost money to get rid of.
Foil trays, food and household waste, black plastic, pizza boxes, polystyrene, black bin liners, rigid plastics (eg toys), textiles.
Click here for full details of the council's recycling and refuse services.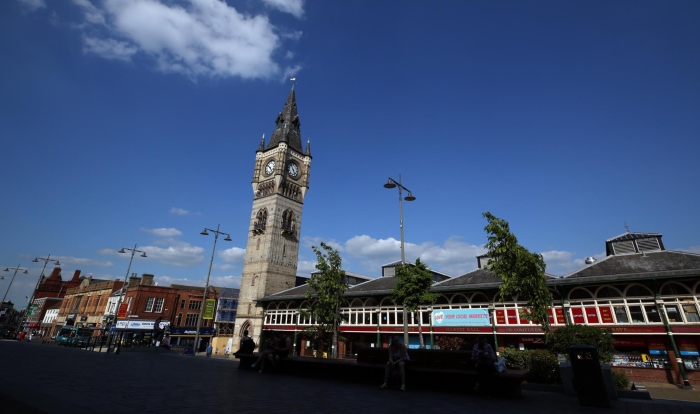 DARLINGTON
The authority points out that it cannot accept everything with a recycle logo, as some of these items are not taken by its recycling centre.
If you leave out the ineligible materials, you could get a sticker on your bin or box telling you the recycling is contaminated.
Residents who leave excess bags beside their binds could also face fines. Items will also be removed from overflowing bins and left behind.
Households with five or more people can ask for a larger 360-litre bin (normal bins are 240 litres). Call 01325 405111 or email streetscene@darlington.gov.uk to request a larger bin.
The authority no longer collects used cooking oil as the little oil collected was often contained and required costly disposal. Small amounts of oil can be put into your general waste bin.
Plastic and general household waste are turned into solid recovered fuel.
What can I recycle in Darlington?
WASTE YOU CAN RECYCLE IN DARLINGTON
Plastic (eg drinks bottles, yoghurt pots, containers and butter tubs)
Paper (eg magazines, junk mail, brochures)
Cardboard (eg cereal and egg boxes, greetings cards)
Steel and aluminium cans
Empty aerosols
Foil
Bottles and jars
Labels don't need to be peeled off tins, cartons and bottles, as they can be recycled. However, you are asked to take caps, tops and plastic films off.
Anything marked PDE LEVEL 1, 2, 3 or 4 (except carrier bags) and 5 can be recycled.
WASTE YOU CAN'T RECYCLE IN DARLINGTON
Carrier bags
Polystyrene
Paint and oil containers
Garden and food waste
Clothes hangers
Click here for full details of the council's recycling and refuse services.