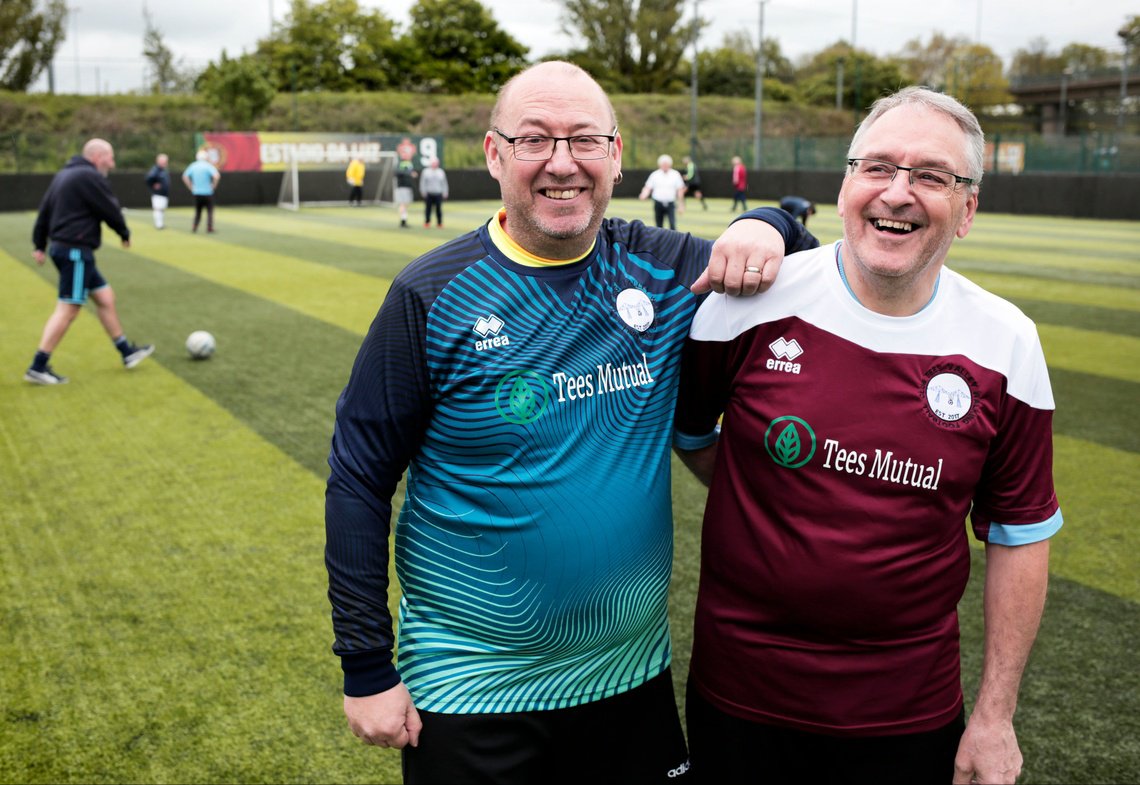 The Tees Footballers Who'll Never Walk Alone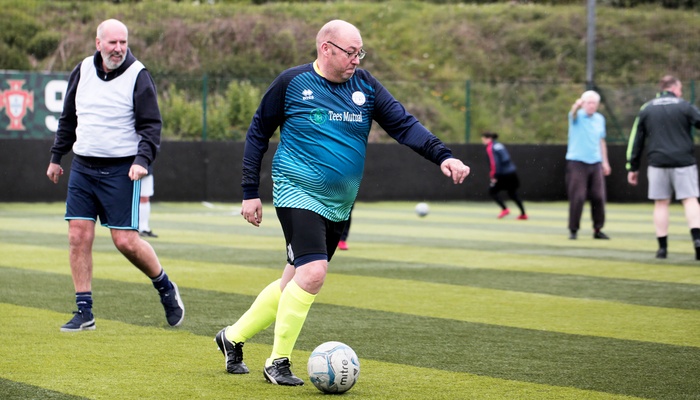 Tees Valley Walking Football Club are on their way to sunny Spain to take part in two tournaments – thanks to help from the Tees Mutual Community Fund.
When Tees Mutual, the area's only locally based friendly collecting society, heard that the team needed new kits for their trip, they donated £540 from their new Community Fund to pay for them.
They're tackling three rivals in Algorfa and then taking part in a five-team contest in Portobello the following Monday.
The 12-strong squad ranges from 50 to 72 in age and includes players who are getting back to fitness after suffering heart attacks and undergoing hip replacements.
Chairman Andy Charlesworth started the club in June 2017 after seeing the sport on a Barclays TV advert and it's gone from strength to strength ever since.
"I thought it looked like a good idea so I got a group of lads together and started a Facebook page and it took off from there," says the 53-year-old healthcare worker, who plays as a goalkeeper.
"I'd stopped playing when I was younger because I've had rheumatoid arthritis since I was 16 and it was great to get out there again.
"We started off with five players and we now have about 34. We have a mixed team and we're also setting up an all-women's session – we're very big on social inclusion and equality and diversity."
The rules of the fast-growing sport are no running and no contact and games are played with teams of various sizes.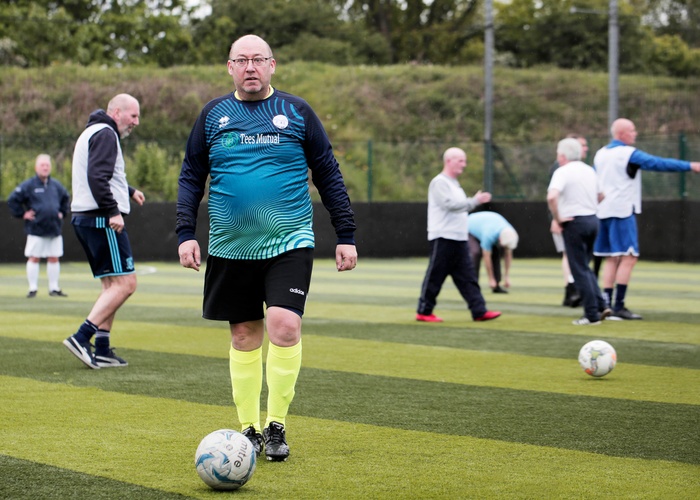 The kits are made by Errea, who also produced Boro's strips throughout their two memorable European campaigns.
"Walking football is a great way to improve fitness and mental wellbeing and Andy tells us there's also fantastic camaraderie among the players," said Tees Mutual chief executive Phil Carey.
"Our board were very impressed by Tees Valley Walking Football Club's application and were delighted to be able to play our part in ensuring they represent our area with pride out in Spain."
The club have also been backed by Tees Valley Community Foundation and held supermarket bag packing sessions, quiz nights, a bucket collection outside Hartlepool's Victoria Park to raise the rest of the £4,000 they needed to pay for flights and accommodation.
Andy is a seasoned fundraiser, having collected £46,000 over the years for a wide range of charities including Cleveland Unit, Meningitis Research and the Great North Air Ambulance by holding events such as sponsored walks and bike rides.
"We're really grateful to everyone who's helped us and thanks to Tees Mutual, we have a really smart kit to wear during our games," added Andy. "Walking football is fun but also competitive and we're going out there to try to win."
Tees Mutual began life as the Trade Union Friendly Collecting Society and was later renamed the Kensington before adopting its present name in 2017. It is owned by its 8,000 members throughout the TS postcode area and provides funeral savings policies, savings plans and income protection.
The Tees Mutual Community Fund awards donations, usually up to a maximum of £500, to give a helping hand to groups as diverse as youth theatres and dance troupes and from self-help organisations and bereavement services.
Donations must be for specific named projects rather than general running costs and must be open to evaluation afterwards. Money will not be given for religious or political purposes. Applications should be sent to Tees Mutual Community Fund, 1-3 Kensington Road, Middlesbrough TS5 6AL.
Tees Valley Walking Football Club holds two training sessions a week at Goals in Middlesbrough from 5.45pm until 7pm every Monday and Thursday. For more information, call Andy on 07514 347702.