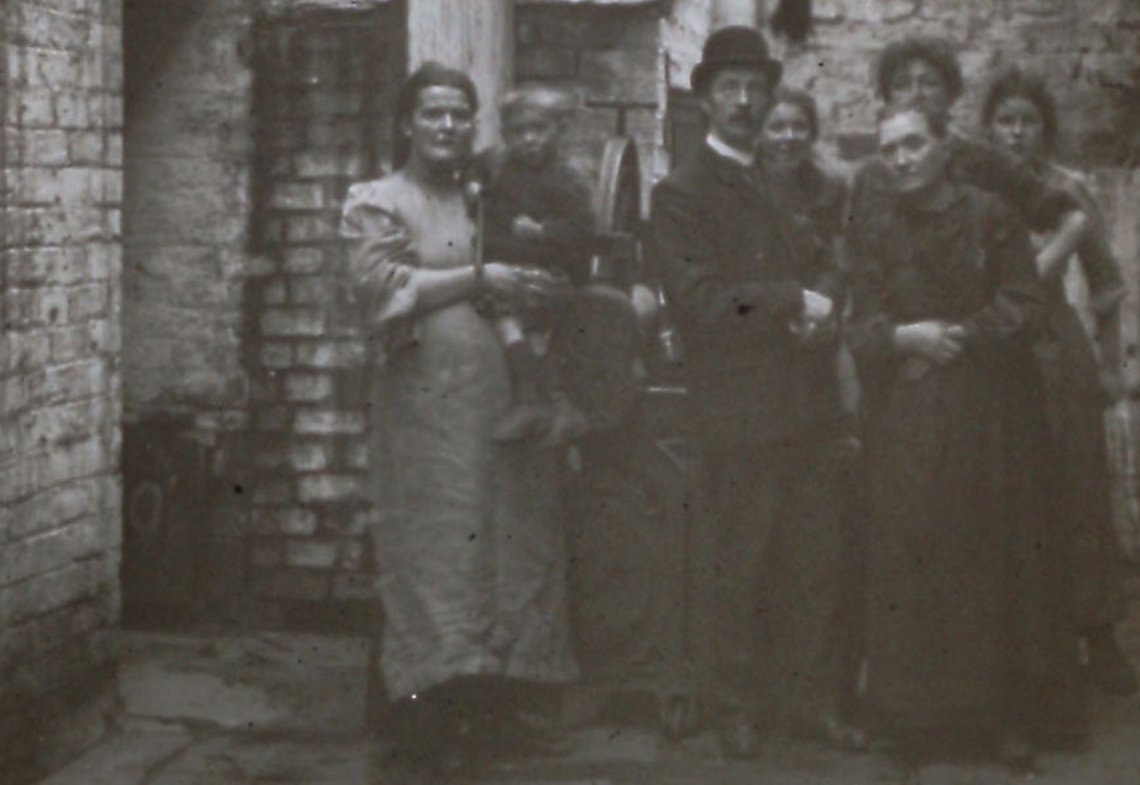 'A Working Class Club Run By Working Men'
The following account of the history of Tees Mutual is adapted from an article that was published Evening Gazette's Remember When publication in October 2015.
When he was sacked for organising a worker's protest over unfair conditions in Cleveland Ironstone Mines, George Absalom Carey's prospects looked bleak.
But in the years that followed, the self-educated Devonian was to establish what is probably the oldest Teesside business that has remained in the control of a single family, as well as becoming a prominent councillor and Freeman of Middlesbrough.
George founded what is now the Tees Mutual, which is still operating well over a century later in their original premises in Kensington Road, Middlesbrough.
He moved to the area to find work in the late 1800s, when the tin mines in his native county were closing down, causing widespread poverty.
He heard about the possibility of work at Eston from his uncle, a stonemason, who came north to help build Marton Hall, Henry Bolckow's home in what is now Stewart Park.
However, life in the ironstone mines didn't go to plan. When a round-robin was circulated demanding better working conditions, the ironmasters knew where to look for the ringleader – George was the only one who could read and write!
He briefly ran his own school in Lazenby before he began collecting, initially doctors' fees and then insurance premiums for companies such as Liverpool Victoria and Pearl.
Unhappy with some of the practices he saw within the industry, he set up the Trade Union Friendly Collection Society in the mid-1890s.
A "working class club run by working men", its aim was to provide a savings scheme to help ironstone workers pay their burial costs. The society was given legal recognition in 1904.
Enterprising George also realised that working people were unable to buy the goods they needed. He negotiated deals with local retailers such as Wrights and WH Watts, who would accept Careys tickets and allow him to take a cut, a practice known as "check trading".
The "Careys ticket" established such a firm place in Teesside folklore that it even gets a mention in Brian Clough's biography.
In Nobody Ever Say Thank You, Jonathan Wilson quotes Clough's brother Joe saying: "For our Christmas box we all got a pair of boots and a ball between us. It would be a £5 ticket from Careys because that's how people bought stuff – on the drip – in those days."
Comedian Chubby Brown has also used it in his act, asking hecklers, "Did you buy that jacket with a Careys ticket?"
The two organisations were run by the same management teams, although the businesses were entirely separate. Under changing legislation, they have become even more at arm's length, but both have the same ethical principles.
Tees Mutual has a fully independent board of trustees but the Carey family still plays a prominent role, and George's great-great-grandson Phil is chief executive.
Although initially he was a Liberal, George played a key role in the formation of Middlesbrough Labour Party
"George was quite a character," says his great-grandson Peter Carey, who managed both Tees Mutual before retiring and handing over to Phil a few years ago.
"He lived till he was 97 and became a councillor and an alderman and was awarded the Freedom of the Borough. Some of his sons predeceased him – three of them, tragically, in road accidents.
"He played a major role in the building of Grove Hill while he was on the council and insisted all the houses had had hot water and indoor toilets."
George died at his home in Beaconsfield House, Linthorpe, in 1949 and is buried in St Joseph's Cemetery, with his wife, Matilda.
Today the Tees Mutual has around 8,000 members and 17 agents, serving communities throughout the area.
As the fifth generation of the Carey family to be involved in its running, Phil is very much aware of the weight of history on his shoulders.
"Before the welfare state, many people contributed to friendly societies as a way of accessing doctors and other health benefits," he says. "There were quite a few mutuals in Teesside 50 or 60 years ago but we think we're the last."
Peter still has the life policy taken out when he was born in 1939 and continues to make regular payments.
"Every time you had a baby in those days, the insurance man would collect another penny a week when he called round," he said. "It was known as a penny policy.
"Here we are 111 years later and Tees Mutual has changed its name, but it's still there, continuing to help Teesside people save for their funeral costs."