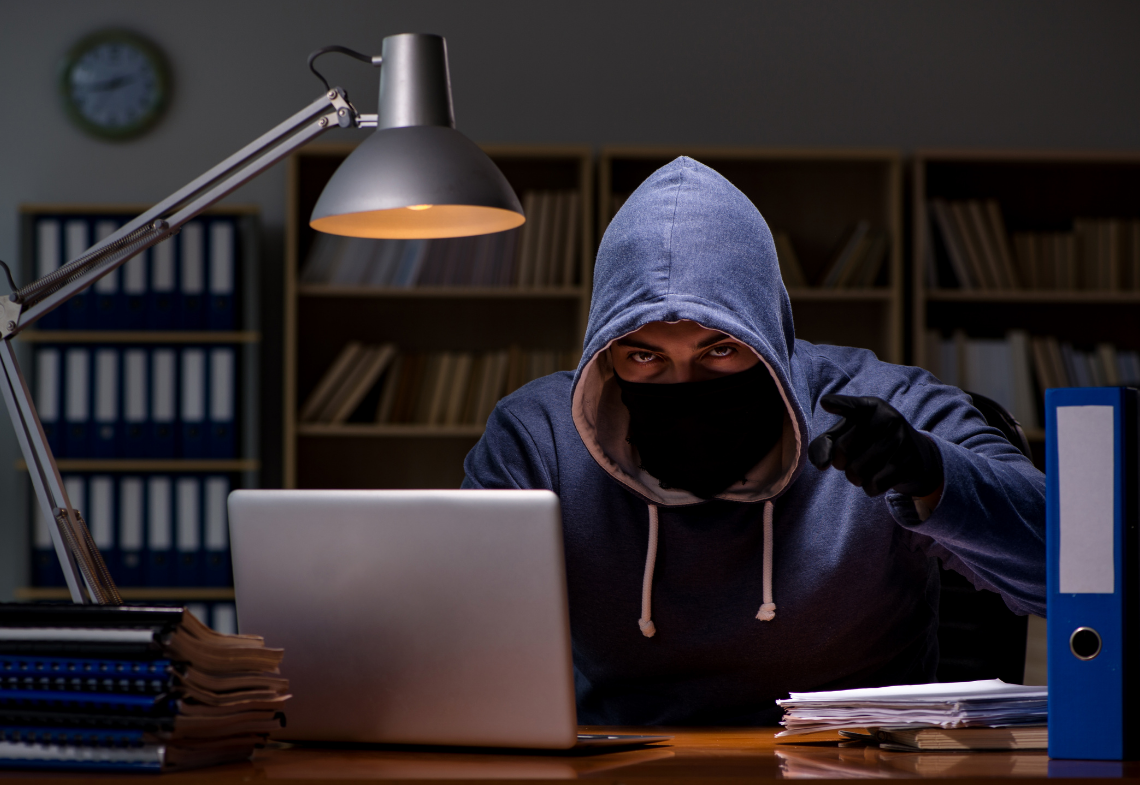 10 Coronavirus Scams – And How To Avoid Them
Ruthless fraudsters have been taking advantage of the coronavirus pandemic to rip-off unsuspecting members of the public with a whole raft of sneaky new schemes.
The Chartered Trading Standards Institute (CTSI) says the lockdown has led to an "unprecedented" rise in both the variety and the volume of the opportunistic scams doing the rounds – leading to millions of pounds being stolen.
Here's the TEES MUTUAL guide to some of the most common cons and how to make sure criminals don't get hold of your hard-earned money…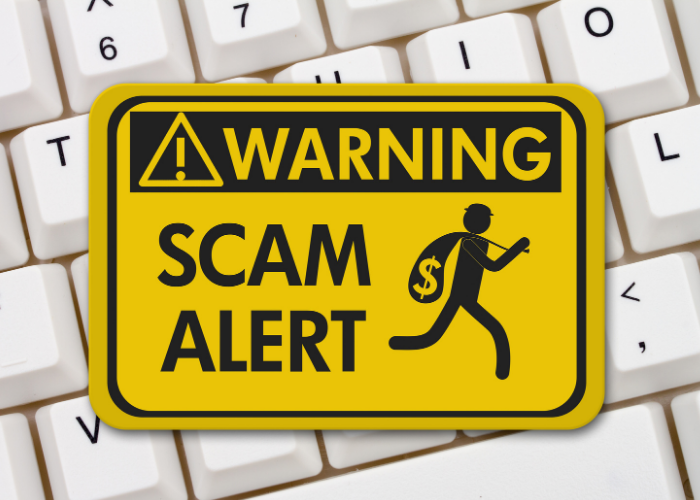 1. The fake vaccine scam
How the scam works: In a case that shocked the nation, a 92-year-old London woman was injected with a fake coronavirus vaccine from a man claiming to be from the NHS. His victim handed over £160. Fake text messages and emails have also been sent out with the aim of taking a fraudulent payment or gathering sensitive information.
How you can stay safe: The vaccine is free. A spokesperson for an NHS trust said: "The NHS will never ask you to press a button on your keypad or send a text to confirm you want the vaccine and will never ask for payment or for your bank details."
2. The Council Tax email phishing scam
How the scam works: An official-looking email claims to offer householders a Council Tax cut, asking the recipient to click a link to claim their discount. Once they do so, they are taken to a government-branded page and asked to input their name, address and bank account number and sort code.
How you can stay safe: "If anyone receives an email like this, do not click the link and report it to Action Fraud," says CTSI lead officer, Katherine Hart. "CTSI and our partners in the consumer protection landscape are working hard to inform the public about emerging scam activity and assist with its prevention."
3. The remote worker scam
How the scam works: Businesses throughout the country have been reporting instances of employees being targeted as they work from home. Approaches include scammers pretending members of the tech support team or government officials and persuading employees to allow access to their computers or reveal sensitive information.
How you can stay safe: Never trust cold callers who ask for financial information. A new initiative called Businesses Against Scams offers free online training modules outlining common scams and tips on how to spot them.
4. The CEO scam
How the scam works: A caller posing as a senior member of staff from a remote worker's business claims to need a payment to be made urgently. The scammer can be extremely convincing and very persuasive and may have access to some correct details such as names and job titles that make them sound more believable.
How you can stay safe: Don't be taken in by a convincing routine and never agree to make such payments. You could also offer to take the caller's details and then check them with your company or inform senior staff you know about the approach.
5. The Track and Trace app scam
How the scam works: Potential victims receive a text telling them they have come into contact with someone infected by Covid-19 and must self-isolate. A link to a fake website then asks for personal details – including, of course, banking information.
How to stay safe: "These texts are a way to steal personal data and may put the bank accounts of recipients at risk," says the CTSI's Katherine Hart. "If anyone receives texts or other kinds of messages like this, they should not click on any accompanying links, and report them to Action Fraud."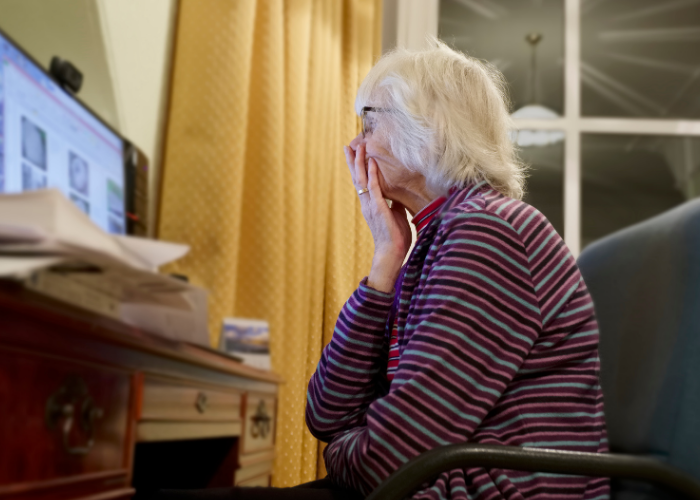 6. The doorstep disinfector scam
How the scam works: The scammers turn up in a white van and ask for cash to disinfect doorbells or driveways, claiming this will provide protection against Covid infection. In other cases they have caused damage to roof tiles or other parts of the house before ringing the bell and offering to carry out repair work.
How to stay safe: "The public should not answer the door to anyone they do not recognise in regular times, let alone during the pandemic.," says Katherine. "If the householder needs legitimate emergency work performed, then it should be undertaken by a tradesperson the householder knows, if possible."
7. The tax refund scam
How the scam works: The potential victim is contacted and offered a lump sum payout from HMRC as part of the government's efforts to look after those who have lost income during the pandemic. Each approach offers a specific sum of money, in the hope that the recipient will be tempted into giving sensitive information. The scam began with text messages but has now expanded to included telephone calls and emails.
How you can stay safe: "The HMRC scams are among the most dangerous, as they misuse the most authoritative brand in the country – the government," says Katherine Hart, who described the scams as "despicable" and said they can look incredibly convincing. HMRC says its staff will "never text, email or phone to ask for bank details, PIN or passwords."
8. The fake pet ad scam
How the scam works: With the repeated lockdowns leaving us unable to see friends and family, increasing numbers of people have been looking for a new pet to provide much-needed company. Hundreds of thousands of pounds have been stolen by scammers who place fake ads and then take deposits and money for vaccinations for dogs, cats and other furry friends that never materialise.
How you can stay safe: The RSPCA has warned that getting an animal from an adoption centre or a reputable breeder is unlikely during lockdown and travelling to collect an animal is not considered essential travel.
9. The Covid-19 quiz scam
How the scam works: A coronavirus quiz on social media tempts members of the public to test how much they know about the pandemic. But most of the questions ask for personal information instead, including family information and contact details. Consumer watchdogs believe the quizzes are part of a "data harvesting" operation, likely to lead to identity theft or financial fraud attempts.
How to stay safe: "The general public should be wary of online quizzes, especially those themed around the COVID-19 coronavirus pandemic," says Katherine. "Many of them ask personal questions which may seem harmless at first, such as pet names. However, scammers can harvest this data to create a full profile of the target. My advice is to think about what you are putting online and who could potentially see this information. Over time this adds up and you may find that you have placed much more information about yourself online than you first thought."
10. The bogus lockdown fine scam
How the scam works: A text message claims the recipient has breached lockdown rules by leaving the house without a legitimate reason and their movements have been tracked by their mobile phone. A fine is demanded – all part of an attempt to steal the potential victim's card details.
How you can stay safe: "Anyone who receives this text should ignore it," says Katherine. "It is simply another ruse to steal the payment details of users. In all of these cases do not click or tap any links that these messages ask you to."
•If you are targeted by scammers sending rogue emails or texts, you are encouraged to visit the Action Fraud website.
National Trading Standards is also inviting members of the public to become a Friend Against Scams, as part of its initiative to protect and prevent people from falling victim to the scammers.